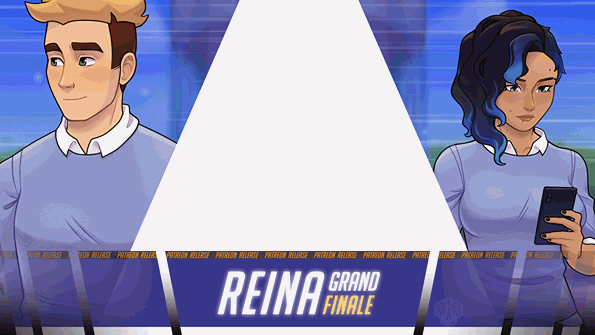 MEET REINA, IN HER FULL GLORY:
🔹 Story GRAND FINALE for your favourite hacker girl!
🔹 New hot h-scenes to accompany the story!
🔹 New upgraded character visuals!
🔹 An ending worthy of the best girl! 
Ready to finally conquer her heart?
 DOWNLOAD:
> LINK <
MORE INFO:
> LINK <
If you enjoy what we do and would like to take part in shaping our game's future, be sure to join high ranks and get access to this and every upcoming closed testing, as well as many other rewards!