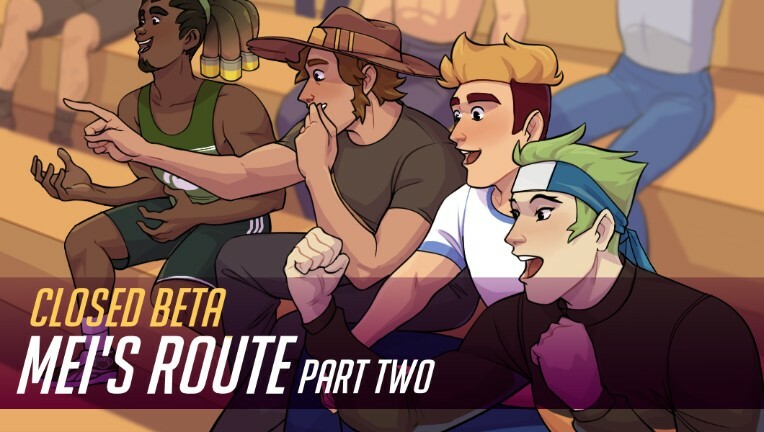 Did not expect to see so many girls in a single update? So are we. But turned out having more hands to work on the game can do truly wonderful things with our overall productivity. We wanted to diversify the content you are getting per update, so not only Mei fans will have reason to play, but everyone else too.
Closed beta is open to our $10+ patrons. Join the high ranks if you are willing to support our project and get access to the limited testing of every coming update!
LINK
LINK
What's new?
- Part two of Mei's storyline;
- More h-scenes, both for Mei and others;
- Added lewd sprites for Widowmaker;
- Added lewd sprites for DVa;
- And even some for Ana. Anyone into a strict moms?
- Updated Ana's sprites;
- Added new sprites for MC;
- Impoved the skipping option;
- Fixed the issue that caused scenes not to save into a gallery correctly;
- Fixed many minor bugs.